For customers with a more complex financial life, we have Private Bankers ready to assist you! As your dedicated contact, we provide you with superior service to meet all your financial needs. We tailor financial solutions that fit you by working with our in-house team of specialists in Kleberg Wealth Management, Kleberg Mortgage, and Business Banking.
Private Banking Team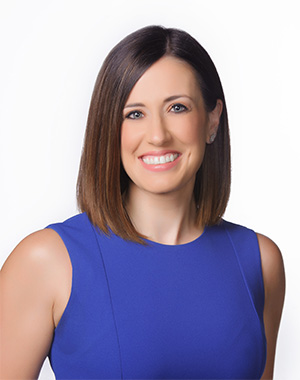 Jennifer A. Grove
Jennifer A. Grove is Vice President and Private Client Services Manager for Kleberg Bank in the Corpus Christi region and surrounding communities. With over 13 years of experience in the banking industry, Jennifer has worked extensively on the consumer side of banking. She has held positions in Personal Banking, Financial Center Management, Consumer Sales, and Treasury Management Sales. Jennifer relies on her previous experience and banking knowledge, as well as her personal desire to meet the needs of her clients, to provide the guidance and expertise necessary to help customers achieve their financial goals.
Jennifer holds a Bachelor of Science in Business Administration from Texas A&M University - Commerce. Jennifer is active in the local community and serves on the Board of Directors for Corpus Christi Metro Ministries and the Art Center of Corpus Christi.
Jennifer Grove is available to discuss your banking needs by phone at (361) 850-6884.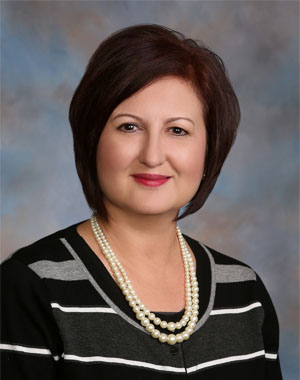 Wilma Saenz-Grover
Wilma Saenz-Grover is a Vice President and Senior Private Banking Officer for Kleberg Bank. Wilma has over 35 years of banking experience here at Kleberg Bank. She has worked in various roles throughout the bank including time in our Financial Center Group, Administration, and 15 years of experience as a Private Banker.
Wilma is a Kingsville native, and commutes to the surrounding areas to visit her customers. She would be happy to use her 35 years of expertise and banking knowledge to make your banking goals a success.
Wilma Saenz-Grover is available to discuss your banking needs by phone at (361) 595-2914.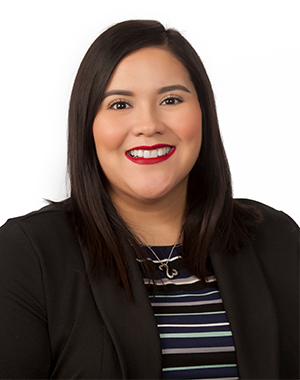 Jessica Gamez
Jessica Gamez is a Private Banker for Kleberg Bank in the Kingsville region. She serves as the principal point of contact for a portfolio of private banking clients and all aspects of their financial lives. She also helps manage the Kingsville Public Funds portfolio. Jessica began her career in banking in 2019. The valuable insight she gained working on the Bank's customer experience team, along with her prior professional background in sales and service, make her especially suited to provide tailored, full-service banking.
Jessica has a Master of Business Administration with a certificate in Business Analytics and a Bachelor of Business Administration in Marketing from Texas A&M University - Kingsville. She grew up in San Diego, Texas and currently resides in Kingsville with her husband Estevan Gamez and their five children.
Jessica Gamez is available to discuss your banking needs by phone at (361) 595-2905.
Private Banking Services
Mortgage Loans
With competitive rates, an experienced team, and a straightforward home buying process, Kleberg Bank is the right choice for your next home loan. We will work closely with you every step of the way — with mortgage expertise, unparalleled knowledge of the local market, and service that cannot be beat.
Personal Loans
At Kleberg Bank, we pride ourselves on our personal service and customized loans. When you need a loan we don't put you in a box, we adapt and build the loan to fit your needs.