Get the home of your dreams at a rate you can afford — we specialize in helping people all over the State of Texas experience the joy of homeownership. Choose from a variety of financing options, or let us help you find the one that's right for you. In addition to a competitive rate and flexible terms, you'll enjoy prompt and friendly service from our local mortgage professionals. Start the process online today!
Key Features
Variety of Financing Programs
Competitive Rates
Refinancing Available
Excellent Service
Mortgage Team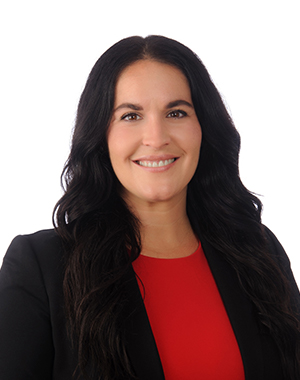 Kimberly Heisey
Kimberly (Kim) Heisey is responsible for the oversight and strategic direction of Private Banking, Mortgage and Wealth Management for Kleberg Bank. She has over 15 years of retail, commercial, private, wealth, and investment banking experience in various sales and leadership roles. If you are ready to buy a home or already own one and are exploring refinancing options, let Kim help you get the process started.
Kim may be contacted by phone at (361) 850-6891.
Details
Competitive rates for home purchase, refinance, or construction
A wide range of terms customized to your unique situation
Variety of financing programs available:

First-time homebuyer specials
Fixed-rate mortgages
Adjustable Rate Mortgages (ARMs)
FHA Loans
VA Loans

Helpful loan advisors with working knowledge of the South Texas real estate market
Pre-approval for extra confidence when buying your home
Refinance your current home to potentially lower your rate
Quick, local decision-making and processing
Attentive, friendly service from start to finish
Fixed-Rate Mortgage
Find a mortgage just as stable as your brand-new home with our fixed rate mortgage loan options. Buying a new home is one of life's milestones, but it can come with some stress. Our close-knit mortgage team will help to alleviate this stress by guiding you through the home buying process, step by step.
Interest rate will not increase over time
Consistent monthly payments
Simplifies budgeting
First-time homebuyer specials available
15 and 30-year terms available
Local decision-making in South Texas
Personal attention and service
Adjustable-Rate Mortgage (ARM)
Working your way towards a higher salary but ready to purchase a home now? An adjustable rate mortgage (ARM) is a good option because it provides greater buying power and lower monthly payments up front. After a pre-set period, the interest rate can then adjust annually, so your monthly payments will likely rise. Speak with your personal Kleberg mortgage specialist to determine if an ARM is right for you.
Increases buying power
Lower monthly payments initially
After initial term, re-pricing will occur annually
Local decision-making in South Texas
Personal attention and service
FHA & VA Loans
Acheiving the dream of home ownership should be within everyone's reach. Federal Housing Administration (FHA) and Veterans Administration (VA) loans require little or no money down. They have easier qualifications than a traditional mortgage, so everyone can have the opportunity to own their own home — at a rate they can afford.
FHA Loans
Easier to qualify
FHA regulates closing costs
Lower down payments
Gifts can be used for down payments/closing costs
FHA loans have a lower FICO requirement than conventional loans
Fixed rate or ARM available
Local, personal attention throughout mortgage process
Maximum income requirements to be eligible
VA Loans
Must be a veteran to qualify
Little or no down payment
Fixed rate or ARM available
Easy to apply
Local, personal attention throughout mortgage process
Home Refinance
We know you love your home — but we also know you would love a lower monthly payment. Take advantage of low interest rates by refinancing your existing mortgage. You can lower your monthly payments or shorten your term to get your home paid off faster. Cash-out options are also available, so you can receive funds to use now by adding to your principal.
Lower your monthly payments
Shorten your term
Switch from an ARM to a fixed rate
Use cash-out option for immediate funds
Is Refinancing for Me?
There are fees associated with refinancing that must be weighed against the savings over your existing mortgage. The easiest way to determine if refinancing is right for you is to compare the closing costs of refinancing to how long it will take you to break even on those costs with the lower monthly payments. If you will live in the house longer than this break-even point, refinancing might be right for you.