Individual Retirement Accounts (IRAs)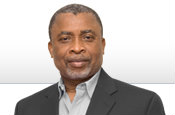 Summary

Give yourself the peace of mind that comes with confidence—the confidence that your future financial health is strong and stable. Attain that security with IRAs from Kleberg Bank and enjoy tax-saving benefits.

Fund your own retirement while you have earnings

Interest earnings are tax free or tax deferred

Current contributions may be tax deductible*

Early withdrawals are subject to penalty**

Traditional and Roth IRAs available

$100 minimum deposit to open

No annual maintenance fee

FDIC insured

**Certain exceptions apply, such as healthcare, purchasing first home, etc.

Traditional vs. Roth

You have likely heard of traditional and Roth IRAs, but may not know which is best for you. Among the biggest differences between the two is when you pay the taxes on your earnings.

Contributions for traditional IRA are usually tax deductible; they are not for Roth IRA
Though Roth IRA contributions are not tax deductible, interest earnings are completely tax free
Traditional IRA interest earnings are tax deferred until withdrawal*
Mandatory withdrawals begin at age 70½ with traditional IRAs; there are no mandatory withdrawals with Roth IRAs
With Roth IRA, principal contributions (not interest) can be withdrawn without penalty**

*If retired, these taxes will thus be subject to a lower tax bracket than if taxed today.

**Subject to some minimal conditions.