Kleberg Financial Services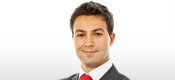 Kleberg Financial Services / Cetera
Whether you are a conservative, middle-of-the-road, or aggressive investor, Kleberg Financial Services provides financial opportunities tailored to you.
Kleberg Financial Services will take the time to listen to your needs and work closely with you in developing a game plan to address your investment objectives.
With Kleberg Financial Services, you can enjoy the convenience of conducting your banking and investment activities at one location. You will find the products and services you would expect from a traditional brokerage firm, along with a high level of personalized attention to your investment needs.
Kleberg Financial Services presents a broad spectrum of investment products:
Tax-favored investments

Mutual funds

Stocks and bonds

Money market funds

U.S. government securities

Unit investment trusts

And more
Contact Irma Garza at (361)595-2985 for more information.
View Cetera privacy policy and other important information.
Cetera Investment Services
When you open a Cetera brokerage account, you may also take advantage of the following services:
Dividend reinvestment
Direct deposit of settlement into checking/savings accounts
Cashless stock option exercises
Consolidated statements, including mutual fund and annuity positions
Securities and annuities available through Cetera:
Not FDIC Insured
No Financial Institution Guarantee
May Lose Value
Not a deposit
Not insured by any federal government agency
Financial Professionals are registered to conduct securities business and licensed to conduct insurance business in limited states. Response to, or contact with residents of other states will only be made upon compliance with applicable licensing and registration requirements. The information in this website is for U.S. residents only and does not constitute an offer to sell, or a solicitation of an offer to purchase brokerage services to persons outside of the United States.
More about Cetera
Cetera is an experienced brokerage firm, providing services to the customers of more than 500 financial institutions. Customers like you have convenient access to securities investments at your financial institution with its familiar, comfortable surroundings and friendly people
To provide the high level of service that you expect, Cetera is "self-clearing," utilizing the latest technology to clear and settle your brokerage transactions quickly and accurately. We have sole control over the quality of our service, responsiveness of our operation, and expertise of our people.