Certificates of Deposit (CDs)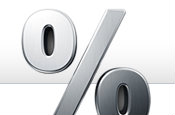 Summary

Turn available funds into reliable earnings. As markets ebb and flow, rest assured that CD investments continue to give consistent returns. You are in control by selecting the term that best suits you, and FDIC insurance makes this investment risk-free.

Competitive rates

Flexible range of terms

Rates are locked for duration of term

Interest penalties for early withdrawal

No maintenance fees

FDIC insured

Platinum Relationship CDs

Enjoy premium rewards built around a primary relationship with Kleberg Bank. By maintaining a Platinum Business Money Market Account, your business is eligible for Platinum CD rates that exceed our posted rates. Your Platinum relationship also makes you eligible for loans with lower interest rates than advertised.