Online Business Banking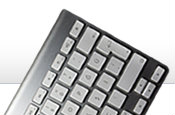 Summary

Gain complete control over your company accounts. Initiate a multitude of advanced services online without leaving your office. More than a convenient time-saver, this robust, business version of online banking maximizes profits and saves money in account management.

Detailed, real-time balance information

Make and collect payments online (ACH service)
Manage direct deposit

Wire transfers

Multiple levels of account access

Major time-saver

Available 24/7

Available from any computer with internet

Securely encrypted

View our brochure to learn more.