Direct Deposit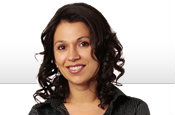 Summary

Reduce costs associated with payroll by using direct deposit. Your company will save valuable employee time while providing your employees with a beneficial convenience service. Kleberg Bank also offers payroll cards for employees without traditional bank accounts.

Simplify payroll

Save time and money

Provide convenience to employees

Secure, reliable, proven

Payroll Cards

Improve payroll safety, convenience, and efficiency for your employees, contract workers, and temporary workers. Payroll cards from Kleberg Bank are an easy way to pay people that do not have a checking account.

Simply load the worker's pay onto a MasterCard® each pay period

Worker can use it like an ATM and debit card anywhere

Check fraud is virtually eliminated

Funds are available immediately

Simple correction of errors without reissuing checks

View our brochure to learn more, or click "Questions" to request an application.