What's New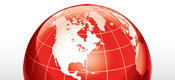 It's the end of business as usual.
The way we do business continues to evolve at an ever increasing pace. To ensure that you continue to have the technology and resources that will allow you to be a leader in your industry, we are consistently working to deploy new and improved products including:
• IronKey
All these new and improved products are just a part of our commitment to focus on you, the Customer. And to ensure that you always receive the best in convenience, value and service.