Remote Deposit Capture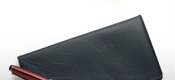 Deposit From Anywhere
Kleberg Bank Customers have been enjoying the incredible ease and simplicity of Remote Deposit Capture for some time; and, now we're going to make it even better.
In addition to enjoying the hassle free benefit of depositing checks electronically from your office, Kleberg Bank's new system for tracking and reporting makes record keeping easier than ever before.
Your improved Remote Deposit Capture will also include an additional layer of risk-monitoring that will learn from your typical transaction activity and work to help protect you and your livelihood.
To find out more information about how Remote Deposit Capture can work for you and your business, please call 361-592-8501 (Kingsville) or 361-850-6800 (Corpus Christi).