Community Commitment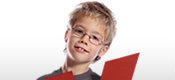 South Texas is not just a place where we do business; it is home. Our customers are not just account numbers; they are neighbors. As a local, independent bank, we have planted deep roots in our community—roots that are more than a century old. We are committed to community involvement and sponsorships to improve the quality of life for everyone in South Texas—whether you bank with us or not.
Kleberg Bank understands that your Bank is only as healthy as our customers are, and we are all a part of and depend on the communities we serve. We understand the Bank's obligation of stewardship to all of our stakeholders, and ultimately the communities we serve. We know that as a responsible corporate citizen, we must support our team members with time and encouragement so their leadership skills, dedication, and passion for their projects is leveraged to maximize effectiveness and the value of our limited resources.
The Bank invests in our communities with financial funding, with time, and with leadership. While the Bank, and our team members, support many initiatives, the Bank has focused on three points that we believe will make the most difference to the South Texas community.
Education: the key to improving the demographic profile of this region.

Jobs: the retention and growth of high quality jobs.

Financial Success Education: the resource that builds financial success.
Kleberg Bank is committed to the stewardship of social responsibility; it is the right thing to do and a good investment in the future of South Texas.