Benefits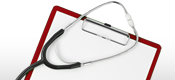 Kleberg Bank provides an extensive benefits package to support eligible team members and their families.
HEALTH BENEFITS (Medical & Dental)
Medical and dental benefits are provided to full-time team members at a minimal cost. Team members may choose to cover their dependents for an additional cost. Team members receive a discount on their premium based on the number of years of service, ranging from 10% to 50%.
Our health benefits typically include:
Medical coverage

Dental coverage

Preventative care

Prescription drug card

Mental & nervous disorders
LIFE INSURANCE
Kleberg Bank provides a basic life insurance plan for all full-time team members. The minimum coverage for team members is $50,000.
PTO DAYS (Paid Time Off)
Full-time team members earn PTO days the first of the month following 90 days of employment. The flexibility of Paid Time Off lets you set your own priorities. Use PTO for vacation, sick days, doctor appointments, parent-teacher conferences or other events. Exemption classification and length of service will determine your monthly PTO accrual.
In addition to PTO days, the Bank provides other types of leave for bereavement, family medical leave, jury duty, and military duty.
DISABILITY LEAVE
Kleberg Bank provides short-term and long-term disability benefits at no cost to eligible team members.
Short-Term Disability: There is a 30-day waiting period before a team member may use short-term disability benefits due to a sickness. There is no waiting period for disability due to an accident. PTO (personal time off) days must be used prior to short-term disability. If a team member is absent for 30 consecutive days due to an extended illness or maternity leave, the team member may be eligible to receive 60% of their regular pay up to $1,000 maximum per week. There is 9-week benefit duration.
Long-Term Disability: After short-term disability is exhausted, team members may benefit from Long-Term Disability coverage and be eligible to receive 60% of their regular pay up to $6,000 maximum per month. After short-term disability is exhausted, team members may benefit from long-term disability coverage. The team member may be eligible to receive 60% of their regular pay up to $6,000 maximum per month.
401(k) RETIREMENT SAVINGS PLAN
Kleberg Bank offers and encourages all team members to participate in the 401(k) Plan on their first day of employment. The team member decides the amount of pre-taxed compensation that is matched dollar for dollar up to 6% by the bank. By using this benefit, team members can save for the future and become better prepared for their financial security.
FLEXIBLE SPENDING ACCOUNTS (Cafeteria Plan)
The Kleberg Bank Dependent Care Account and Health Care Account allows employees the opportunity to set aside money to pay for certain eligible dependent care and health care-related expenses not covered by insurance. Contributions are taken out of the team member's pay before income taxes are withheld. Therefore, you are paying these expenses with tax-free dollars.
TUITION REIMBURSEMENT PROGRAM (Educational Assistance)
Kleberg Bank will provide educations assistance to all eligible team members who have completed 90 calendar days of service in an eligible employment classification. Individual courses that are part of a degree, licensing, or certification program must be related to the team member's current job duties or a foreseeable-future position at Kleberg Bank in order to be eligible for educational assistance.
CASUAL BUSINESS ATTIRE
Kleberg Bank's primary objective is to have team members project a professional image while taking advantage of more casual and relaxed business fashions. All Fridays have been designated as casual business attire days where team members can wear their Kleberg Bank shirt. New team members are provided with a free bank shirt when they begin their employment.
TEAM MEMBER ACCOUNTS
The Bank will provide up to two deposit accounts to each team member without a service charge. The team member checking accounts are a privilege, and team members are responsible for managing their accounts in a satisfactory manner.
PARKING
Free designated parking is provided to all team members at a location near the bank building.